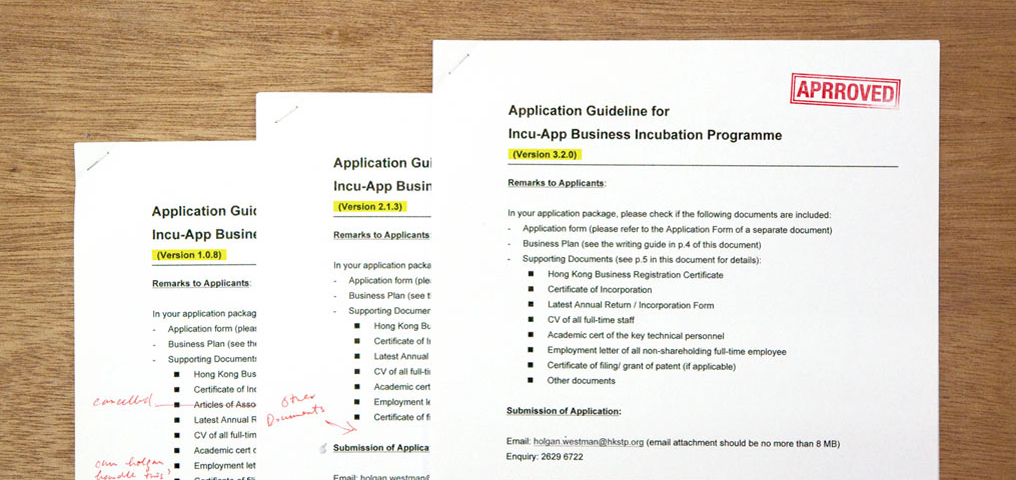 Revision Control
---
tracks order revisions with details and audit trails
This feature is more than for your company to comply with industrial quality requirements like ISO 9000, it is by itself very beneficial to your daily operations.
Revision Control is a system to manage changes and approval of documents, by whom, when and reasons etc.. Each change is identified with a unique version number and is logged with the full content of the document in the history records with audit trail. Basically, you are able to know details and changes of the documents before and after.
Documents can be orders, quotation, contracts, policies, procedures, engineering design, manufacturing processes, product details, marketing materials, promotion and knowledge base etc.
The capability to trace back to a revision allows you to revisit and review the details related to that change such as what have gone wrong, affecting which products, services, projects, orders, to what customers or vendors, the damages, causes, the approver(s) and why it had not been caught etc. Knowing the details allow you to understand the issues such that you can make the corresponding resolution, to fix the affected products, design, materials, equipment, service manuals, operation procedures; notify to the component vendors and contractors for correction, train works and employees, and to make remedy and damage control to prevent successive damages.
It is vital not just because it resolves an issue. It is
the capabilities on self-improving that drives your operation on coping with damages, turning the experience to knowledge and preventing them from happening
the discipline of "offering high quality products and services" that reflects the company culture
the core values of "Commitment, Responsibility, Perfection" that every company is dreaming for delivering to customers and last.